Customer Australian Maritime Safety Authority
Specifier McElligotts
Sector Heritage Buildings
Products
Fosroc Renderoc LA55
Fosroc Renderoc HB40
Fosroc Nitoprime Zincrich
Fosroc Nitofill LV
Fosroc Nitoprime 120
Fosroc Nitoband EJB Tape
Fosroc Nitoproof 810
Fosroc Nitoproof Top Coat UV
Built in 1903, the Cape Naturaliste Lighthouse stands on the headland overlooking Geographe Bay near Dunsborough, Western Australia. Like all lighthouses, it is exposed to the elements in a highly corrosive environment.
Before a full lighthouse repaint, Fosroc ANZ provided a concrete repair system for the entire building inside and out, and a non-slip waterproofing solution for the balcony walkway.
Concrete repairs stabilise a heritage lighthouse
In this restoration project, the Australian Maritime Safety Authority tasked McElligotts with keeping the lighthouse's heritage features intact while lifting its appearance and protecting it well into the future.
"McElligotts first reached out to Dulux Protective Coatings for a corrosion resistant coating system. However, significant concrete remediation works were required before the repaint could begin. That's when Fosroc got involved," says Bill Felton, Fosroc's State Sales Manager in Western Australia.
"Our team worked closely with Dulux Protective Coatings and Emer to provide a complete project solution."
A 'tried and true' concrete repair system
Multiple Fosroc products were used in the concrete repair executed by Marine & Civil Maintenance. There was significant concrete cracking and spalling both inside and outside the lighthouse, including the balcony and floor support corbels.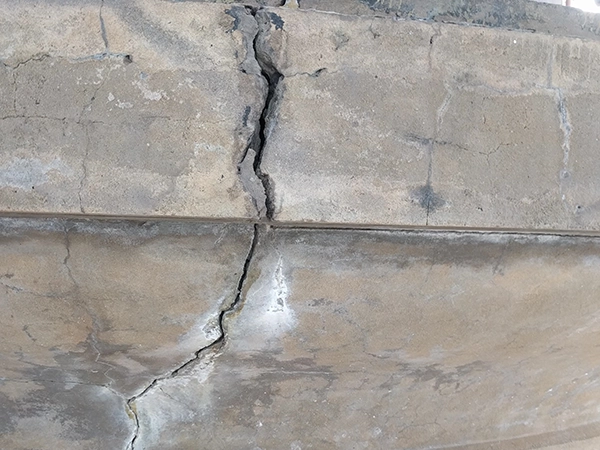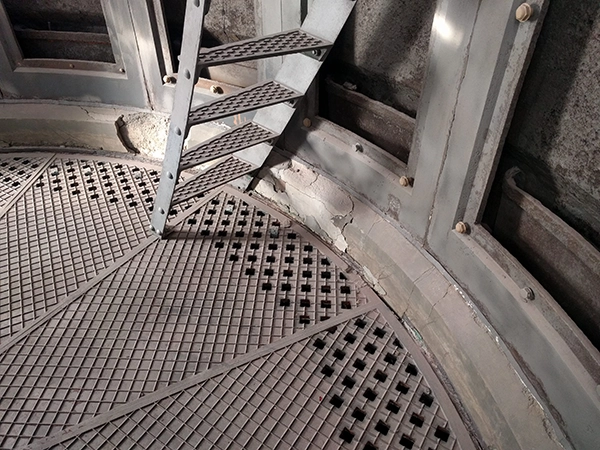 Concrete repairs were completed using the following steps:
Step 1: All damaged concrete was broken out.
Step 2: All exposed steel reinforcement was primed with Fosroc Nitoprime Zinrich.
Step 3: Fosroc Renderoc LA55 was used for deep section patch repairs while Fosroc Renderoc HB40 was used for vertical and overhead repairs. These repair mortars meet the requirements of EN1504-3 Class R4 and R3 respectively.
Step 4: Fosroc Nitofill LV was used to repair cracked concrete that did not require breaking out. This high strength, low viscosity resin injection system provides excellent bond to concrete and masonry while consolidating the structure.
"These products together are a tried and true system for large concrete repairs," explains Bill. "Renderoc LA55 and HB40 are excellent high build repair mortars that can faithfully reinstate damaged concrete, which is especially critical with heritage assets."
A non-slip, UV-resistant balcony for lighthouse visitors
Accessible to visitors, the balcony walkway required a non-slip, UV-resistant waterproofing solution.
Step 5: The surface was primed with Fosroc Nitoprime 120, with Fosroc Nitoband tape used to seal critical movement zones. Two coats of Fosroc Nitoproof 810 waterproofing membrane were followed by two coats of Nitoproof Top Coat UV.
Together, Nitoprime 120, Nitoproof 810 and Nitoproof Top Coat UV deliver class P5 slip resistance.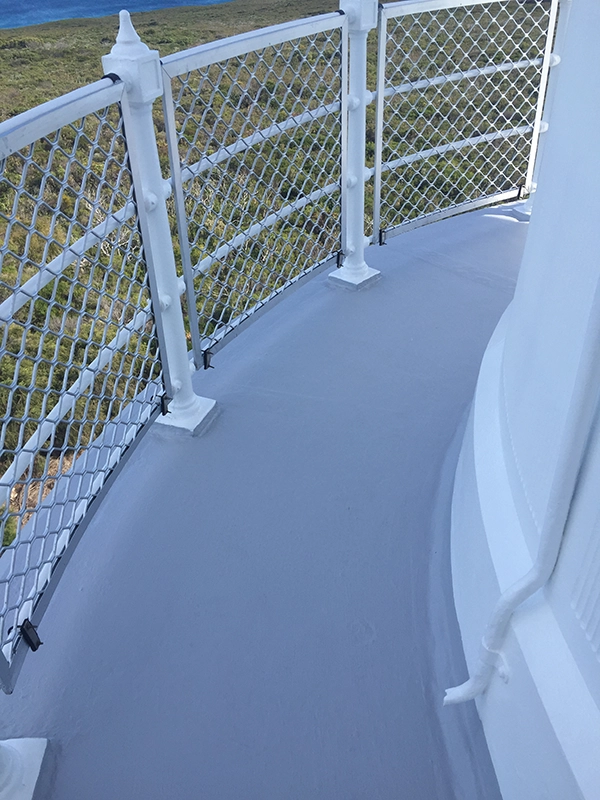 Protective coatings to resist all the elements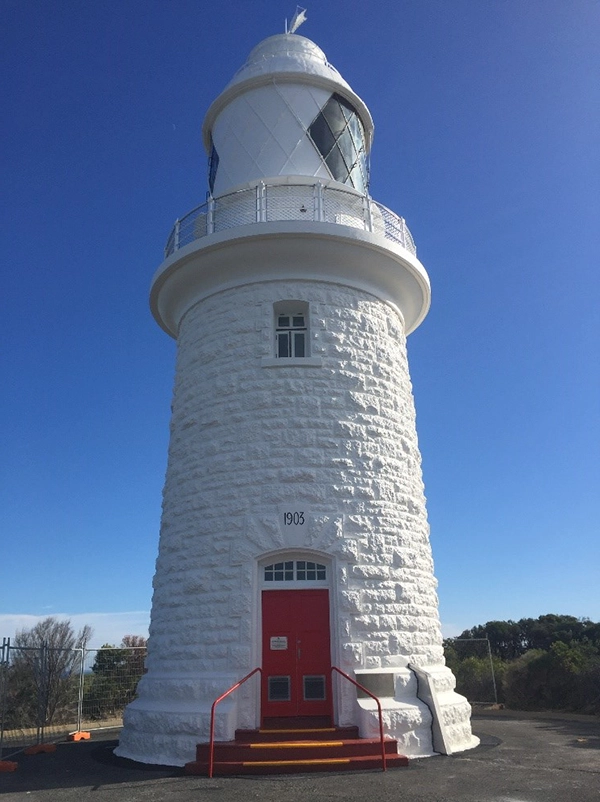 After the concrete repairs were completed, the following DuluxGroup products were applied in a full repaint of the lighthouse, both inside and out.
Step 6: Emer-Clad Facade was used to waterproof and protect the facade surrounding the lighthouse beacon. This highly flexible coating accommodates movement of pre-existing cracks of up to 1mm. It also offers excellent resistance to UV, weathering, chloride ions and CO2, as well as mould and mildew.
Step 7: Dulux Protective Coatings Durebild STE and Weathermax HBR were used to repaint the entire lighthouse.
Concrete repair solutions
Here's how to find the right concrete repair solution for your next project:
Download our Concrete Repair Solutions brochure.
Use Fosroc ANZ's step-by-step Product Selector.

Request a tailored specification via your Fosroc Account Manager. We have Specification Managers in every region to assist you.

Scroll to the end of this page to complete our 'Get in Touch' form or phone or email our customer service team.